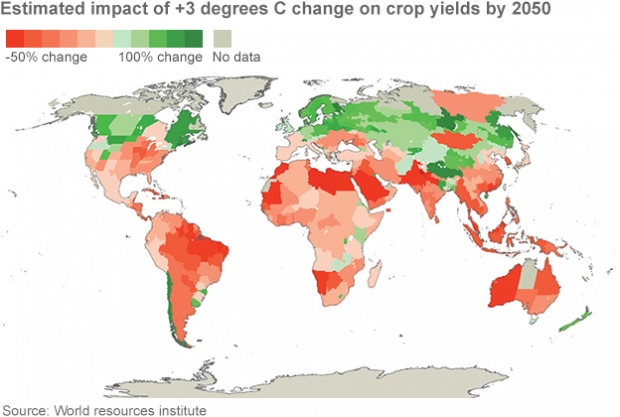 The impacts of global warming are likely to be "severe, pervasive and irreversible", a major report by the UN has warned.
Scientists and officials meeting in Japan say the document is the most comprehensive assessment to date of the impacts of climate change on the world.
Some impacts of climate change include a higher risk of flooding and changes to crop yields and water availability.
Humans may be able to adapt to some of these changes, but only within limits.
An example of an adaptation strategy would be the construction of sea walls and levees to protect against flooding. Another might be introducing more efficient irrigation for farmers in areas where water is scarce.
Natural systems are currently bearing the brunt of climatic changes, but a growing impact on humans is feared.
Members of the UN's climate panel say it provides overwhelming evidence of the scale of these effects.